Route description
The most challenging leg of the route with uneven terrain and multiple climbs and descents. However, the reward is also great, because the views from the hilly Nordbornholm are spectacular.
Follow the signs out of Hasle and along the combined walking and cycling route northwards to the fishing village of Helligpeder. The route is paved to Teglkås and Gines Minde, where the narrow road ends and the ascent through the forest towards Jon's Chapel starts. (You'll need to make a detour down the steps if you want to experience Jon's Chapel up close.)
From here it's a steep undulating route along a narrow and often uneven path on the slope far above the sea, past Blåskinsdalen and Ringebakkebruddet, before the path dips down to the small coastal town of Vang, where a break is usually in order before the next leg along the pebble beach.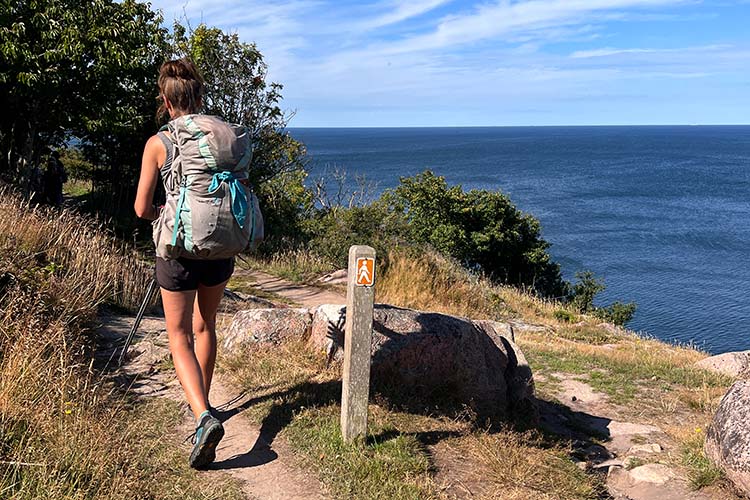 From the beach, climb a steep flight of steps to Slotslyngen and through the forest to Hammershus, high above you. Remember to enjoy the view, even if you're constantly going up and downhill. Follow the path around the ruins, across the open spaces and down to Hammerhavn, before the final stretch – the section all the way around Hammerknuden – which you reach by crossing the car park at Hammerhavn.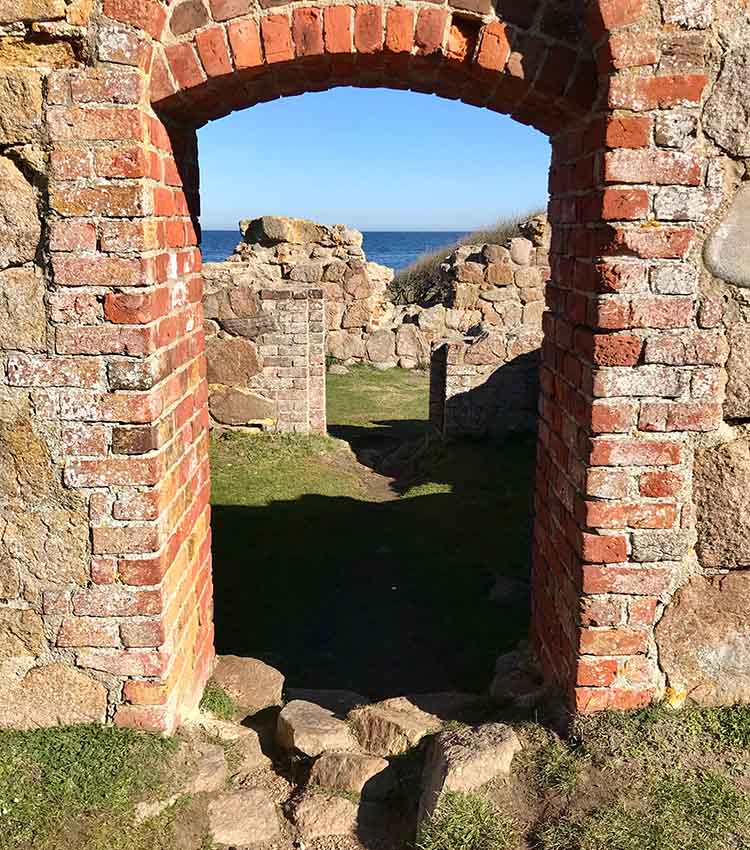 Hammershus Castle Ruins
The Coastal Path 7 hiking stages:
Places on the route:
On this hike, you get a chance to visit the following places: