Route description
The dramatic cliffs of Helligdom, the pretty coastal town of Gudhjem, and a path that winds along both a beautiful beach and between rock formations are some of the ingredients of this leg.
Follow Strandvejen towards Allinge and keep left around the harbour and past Nordbornholms Røgeri (Smokehouse) until you reach the pleasant path past the beaches and small rock formations along the coast southwards to Sandkaas and Tejn.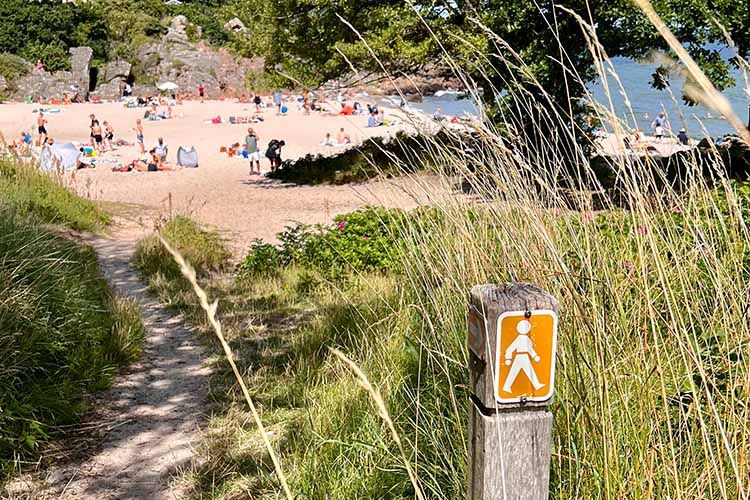 Sandkaas Beach
From here, you'll head up the road for a few kilometres, past the Stammershalle Badehotel and other hotels, before the signs take you back down into the forest towards Helligdomsklipperne.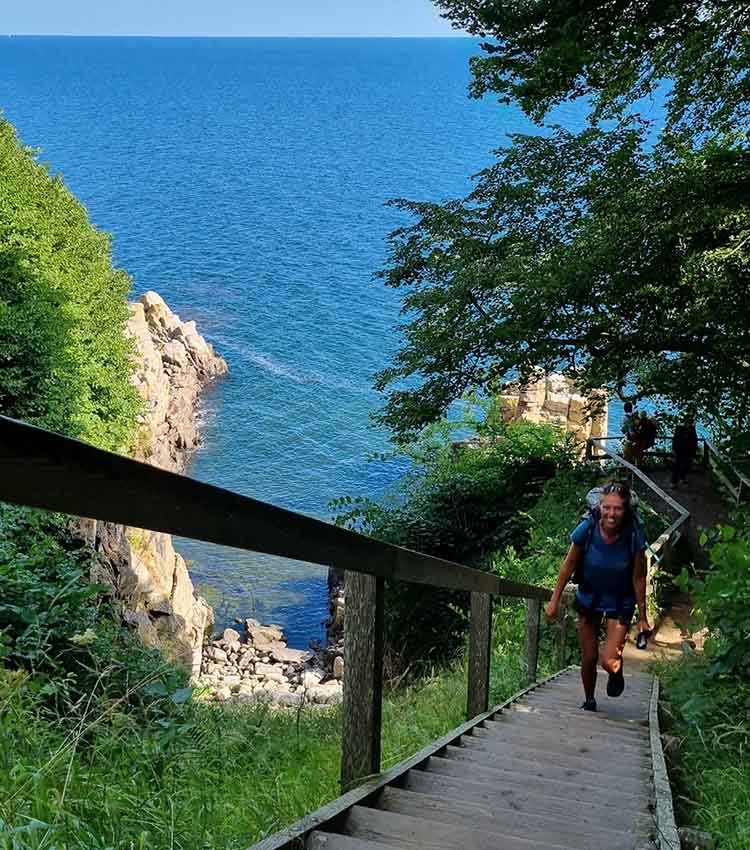 Kyststien follows the narrow path through the forest high above the rock formations, but take some time to walk down and see them from below, as they are quite spectacular. Continue along one of the highlights of Kyststien: the stretch from here to Gudhjem.
The 8 kilometres include both ascents and descents, idyllic fields, deep forests, a narrow path right down to the beach and the last kilometres from Salene Bugt with a lovely view of Gudhjem.
When you reach the paved road at Nørresand, turn left towards Gudhjem town centre and the harbour.
The Coastal Path 7 hiking stages:
Places on the route:
On this hike, you get a chance to visit the following places: