Route description
Discover idyllic half-timbered houses and tiny fishing villages where time stands still, not to mention the rugged rocky coast by Randkløve Skår, a wide fissure in the cliff and a natural phenomenon.
Leave Gudhjem Harbour via the steps at the southern end of the harbour. From here, the path takes you on and between cliffs along the coast to the campsite in Melsted. Cross the campsite and follow the signs to Melsted Harbour, where you can take a detour to the Melstedgaard open-air museum.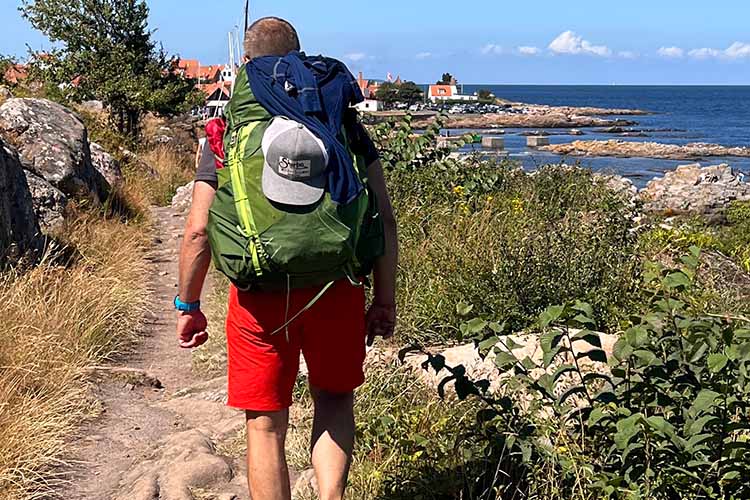 Shortly after Melsted Harbour, the route turns onto the road, where you follow the cycle path. Keep an eye on the signs and follow them for about 3 km along a trail to the left down towards the coast and through the woods past Randkløve Skår (follow the signs if you want to go down to the rocks themselves), idyllically situated half-timbered houses, the small and laidback Haralds Harbour and the slightly larger but still laidback Bølshavn, before heading back up the road to Listed.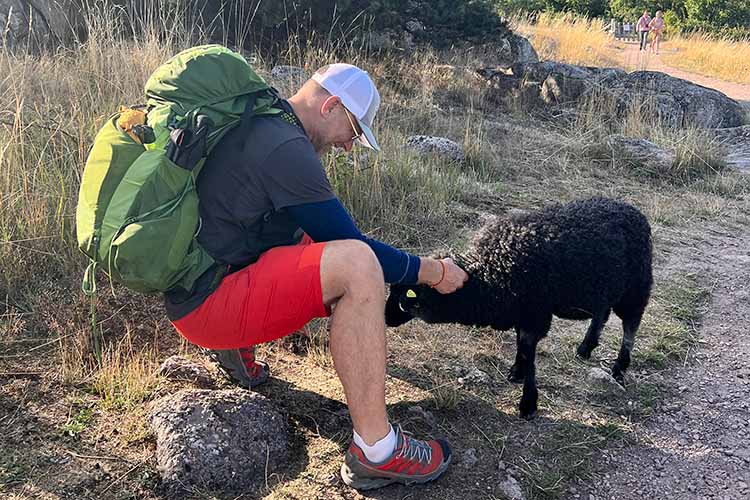 In Listed you walk past the harbour to the path at the southern end of the town and along a particularly lovely stretch of Kyststien for the last two kilometres towards Svaneke: Gravel path close to the sea and the dramatic cliffs, and just before Svaneke with a lovely view to Vige Harbour and Marina. Follow the signs to the left up the steps after Vige Harbour and through the small streets to Svaneke Harbour.
The Coastal Path 7 hiking stages:
Places on the route:
On this hike, you get a chance to visit the following places: