Route description
One of the easier stages on Kyststien, but still pleasant as you walk along the beach, in the forest and past the spectacular moonscape, the Kultippen (The Coal Tip).
From Bornholm Welcome Centre, head north along the coastal road to the roundabout, continue towards Hasle and follow the signs for Kyststien – depicted by a white man on an orange background – into the forest. The route goes towards Antoinette Beach and from there along the forest path in Blykobbe Plantage along the beach.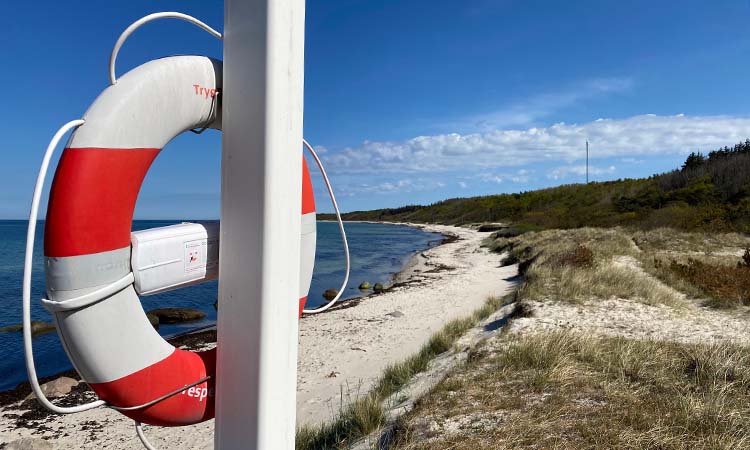 After a few kilometres you reach Blykobbe Å and then follow the sometimes steep coast past Sorthat-Muleby before you reach Pyritsøen (Lake Pyrit), a former clay pit that is now a beautiful lake, and a little further on, the small fishing village of Levka.
The next and very special area on the route is Kultippen (The Coal Tip), a remarkable vegetation-free area formed by deposited sulphurous clay, where the only change in the landscape is a few remnants of past history – tipping trucks from the time when the area was a coal industry.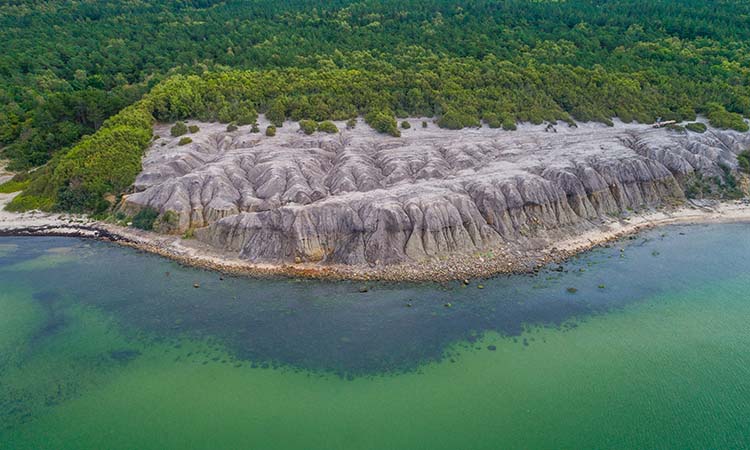 Then you follow the path right down by the lovely and often deserted beach, until the route turns up the slopes along the coast to Hasle Røgeri (Hasle Smokehouse).
The Coastal Path 7 hiking stages:
Places on the route:
On this hike, you get a chance to visit the following places: