Route description
A not so easy stage with walking on pebble beach and up and down the slopes above the coast, before you go around Bornholm Airport and through pine forest and a summer cottage area on your way to Rønne.
From the harbour in Boderne, the route first follows the beach and then alternates via steps on the beach and through the forest or on a footpath along the fields on the steep slope above the beach.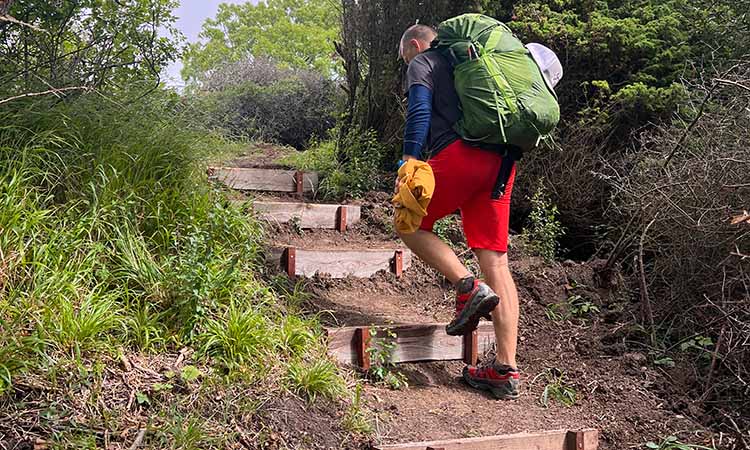 If you'd rather stay on the beach, you can, but it's pebbly and with relatively soft sand. On the other hand, you'll probably have the beach to yourself; not many people find their way to this rugged part of Bornholm's steep coastline.
A few kilometres before Arnager, you'll walk a short distance on road, then through the forest and directly into the small fishing village of Arnager.
Arnager is particularly famous for its 200-metre-long jetty, the longest in the Nordics, which you can't miss, before following the beach further west until you reach a steep flight of steps. Up here is Bornholm Airport – walk along the fenced-off summer cottage area of Stampen to the end. Follow the signs – the route is very winding along the small gravel roads, but is quite well signposted.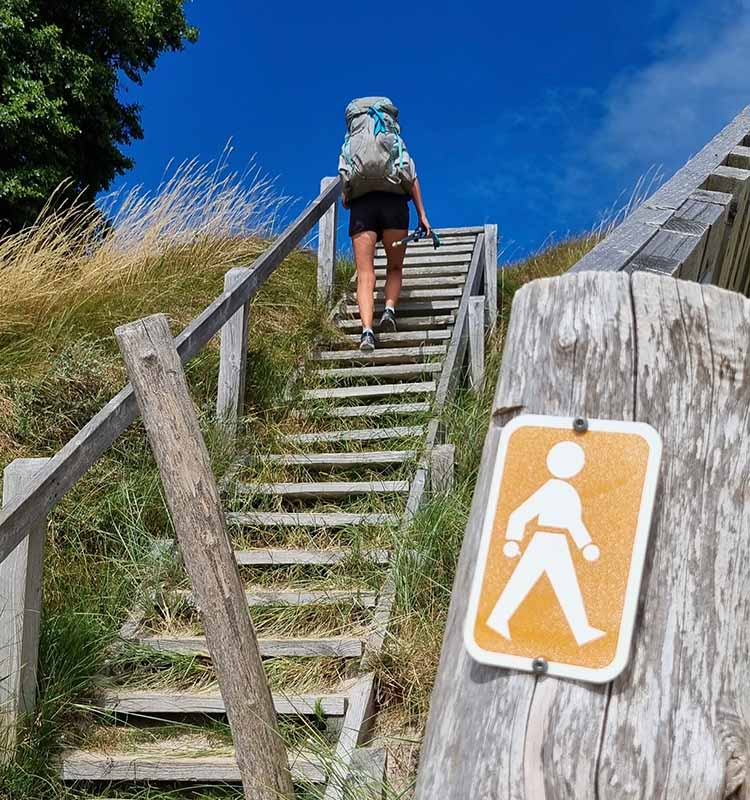 Følg den orange rute
Again, there is a bit of walking on the road's cycle path before the last three kilometres or so through pine forest and dune plantation and past the popular Galløkken beach in Rønne. You enter Rønne at the cemetery on Skansevej, and from here it's just a straight walk to Bornholms Velkomstcenter (Bornholm's Welcome Centre) on Nordre Kystvej.
The Coastal Path 7 hiking stages:
Places on the route:
On this hike, you get a chance to visit the following places: