Route description
Beach, beach and more beach, pine forest and the military training area. This stage involves hiking along wide white beaches along Bornholm's southern coast, through pine forests along the beach and a fascinating walk in military terrain.
Follow the main road from the harbour in Snogebæk and turn left onto Turistvej (look out for the Kyststien sign) and follow it until you reach Dueodde Beach, which is Kyststien for the next few kilometres.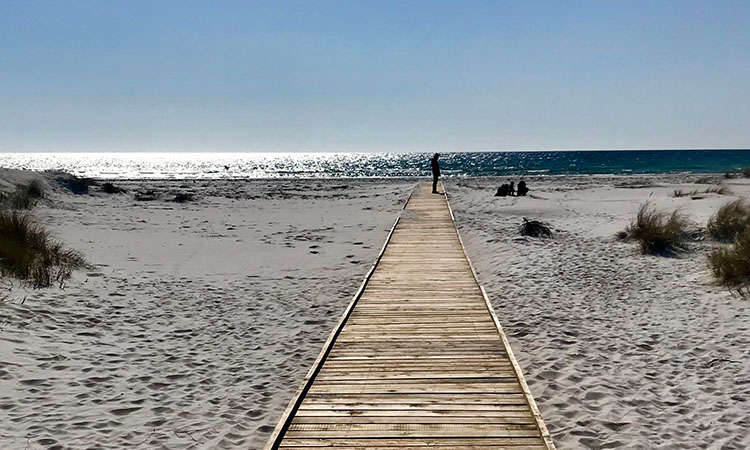 Dueodde Beach
Take a detour to Dueodde Fyr – Europe's tallest lighthouse at 47 metres – but otherwise stay on the beach for about 6 km until Kyststien's signs lead you up between the dunes to Slusegård Vandmølle. Here you'll also pass the geographical junction where the 15th east longitude and the 55th north latitude cross – marked by a distinctive tile in the ground.
Shortly after you reach the cosy little harbour Østre Sømark, after which you are led down to the beach again until you reach the military training area of Raghammer Skydeterræn.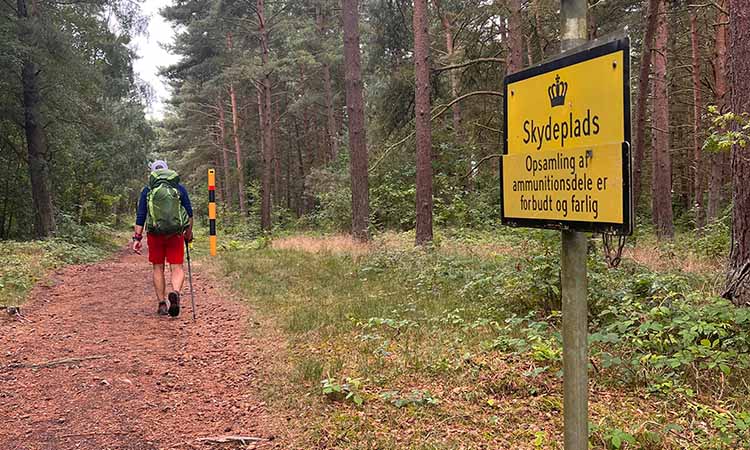 Follow the route through the pine plantation, and turn left along the gravel road on the other side – then you go straight into Boderne and have to turn left down towards the small cosy harbour.
The Coastal Path 7 hiking stages:
Places on the route:
On this hike, you get a chance to visit the following places: