Here is why you must visit Bornholm in the fall
We have collected four great reasons why you should enjoy an autumn getaway on Bornholm:
1.
Experience Bornholm's unique nature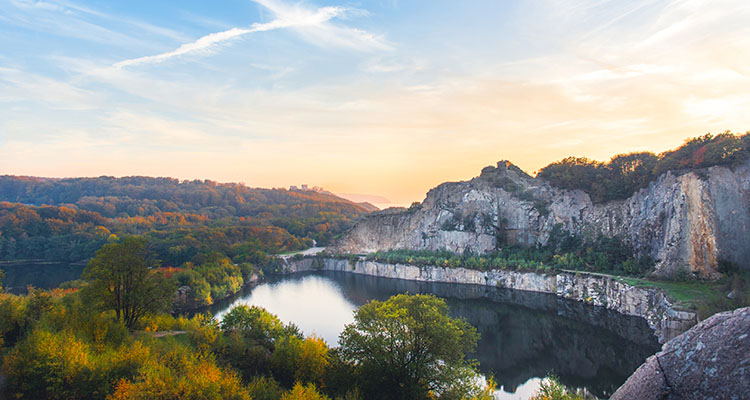 Bornholm's unique nature offers a Swedish archipelago atmosphere, a hint of Iceland's rocky landscape and the Danish West Coast's white sandy beaches – all gathered on one island in the Baltic Sea.
Northern Europe's largest castle ruin, Hammershus, offers incredible opportunities for running or hiking in the surrounding area. Here you will find, e.g. The Opal Lake, The Quarrymen Path, and the new heather path (Højlyngsstien), which you can follow for 67 km across the island. In the middle of the island, you find Almindingen. You may be lucky enough to see a bison here, and the Ølene Wildlife Reserve offers unique bird and flower life.
Bornholm's versatile nature makes the island a pure mecca for high-quality outdoor experiences. Whether you are into paddling, mountain biking, climbing, or angling, the possibilities are many.
2.
Bornholm cuisine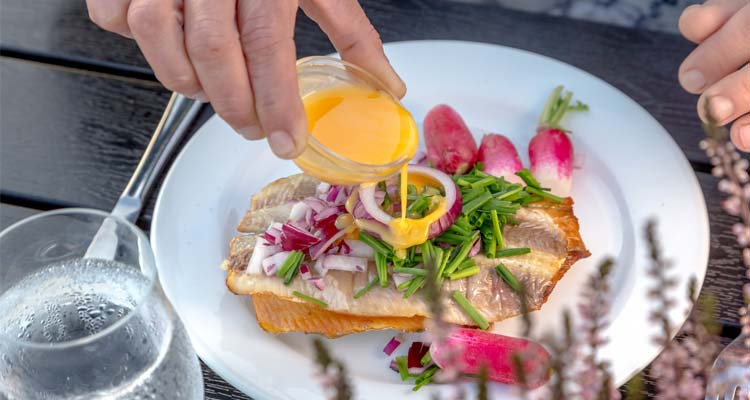 Bornholm abounds in lovely berries, mushrooms, and herbs – a true eldorado for those who love to cook from nature's good ingredients and those who love to visit Bornholm's delicious restaurants.
Many of the island's skilled food producers and chefs gather these edible treasures. You can enjoy Bornholm herbs, berries, apples, nuts, and mushrooms when you visit the island's many eateries or buy food produced on Bornholm.
3.
Time to have fun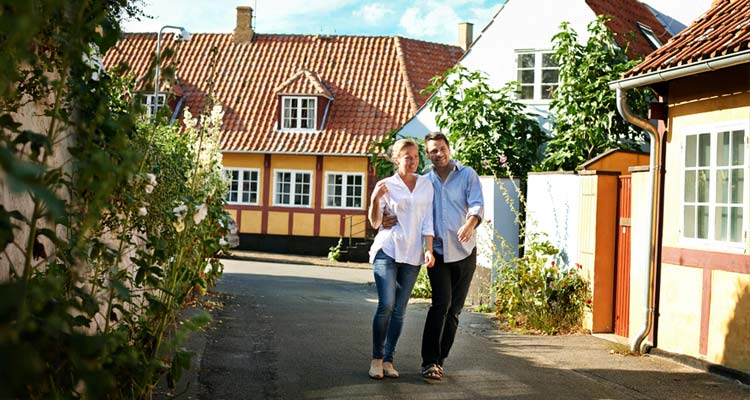 It is hard to imagine anything cosier than Bornholm in the late summer. The summer's heat has ensured that the island's rocks and the Baltic Sea keep the temperature on Bornholm milder than in the rest of Denmark.
Visit coastal towns like Gudhjem and Svaneke and feel the calm atmosphere in some of Denmark's most beautiful towns.
A pleasant holiday could very well consist of a visit to some of the island's local artists.
Bornholm is known for it's world-class art and craftsmanship. If you're interested, you can even become a craftsman for a day, as the island provides several workshops where you can try your hand at things like pottery or glass decorating.
4.
The holiday starts on the ferry – now from just 99 DKK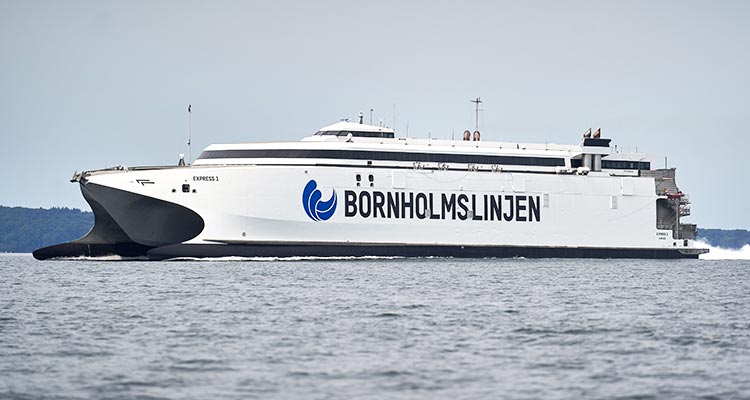 What separates Bornholm from the rest of Denmark is that Bornholm is an island. That is why you can only get to Bornholm by plane or ferry, and for many, this is precisely part of the charm and where the holiday begins.
You can get cheap tickets to Bornholm in the fall by ferry from Ystad to Rønne. Here you can get a ticket for a car, incl. 5 passengers from just 99 DKK each way. The sailing time is 1 hour and 20 minutes. The journey time is just three hours from Copenhagen via the Øresund Bridge.
A direct ferry from Sassnitz on Rügen in Germany also sails to Rønne. The sailing trip from Germany takes only 3 hours and 20 minutes, with the modern ferry Hammershus. There are several weekly departures throughout the autumn, and the price here starts at 699 DKK for a car + 5 people.
It is nice to have your car with you and enjoy the freedom, but if you would instead relax on the ferry, several bus companies offer transport from Copenhagen to Bornholm. Read more here.