Route description
After the rocky north, this route goes along trails to the village of Olsker and along country roads between open fields to the forest area of Rutsker Højlyng, where the largest concentration of erratic boulders on the island is found, including the fascinating Stenrøret rock.
From here, follow the route along a road and gravel path to the wetland and bird sanctuary of Spellinge Mose (Spellinge Bog), which the route curves around before returning to what was once a railway, but is now a lovely cycling (and walking) path through the forest.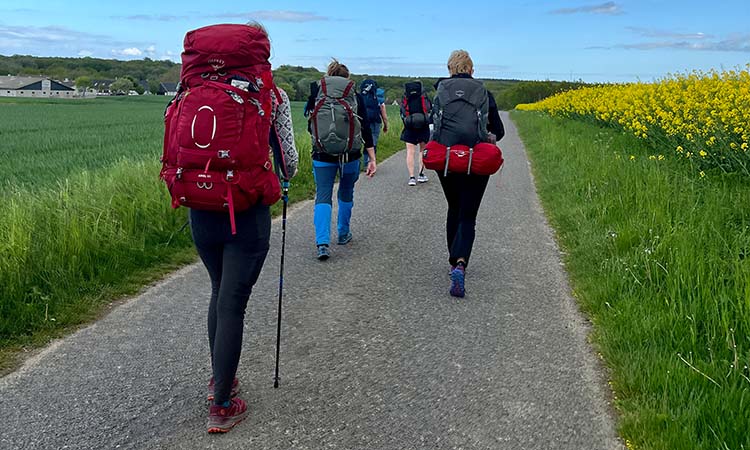 Continue along field and country roads to Rø Plantage, a small but unique forest area, where the route takes you first up over Borgen, a high rocky outcrop that in earlier times housed a castle, and then the artificial lake of Borgedalssøen.
Højlyngsstiens 5 hiking stages:
Leg 2 – Ravnedalen to Rø Plantage
Leg 3 – Rø Plantage to Rytterknægten i Almindingen
Leg 4 – Rytterknægten to Ølene
Places on the route:
On this hike, you get a chance to visit the following places: