Route description
Cross the car park above the granite quarry and follow the white markings down the wide gravel road towards the bottom of the former Vang Granitbrud.
From here, the route leads up to the shelter that has been set up in the Ringe Hills, and past it towards the coast and the clear path to the left. You are now on Kyststien, which the white route follows southwards for around one kilometre. Enjoy the view of the Baltic Sea stretching out before you, its waves crashing against the steep slopes far below.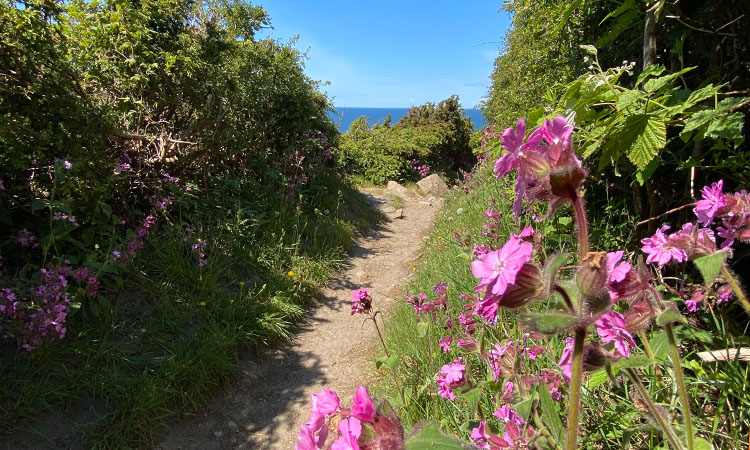 Kyststien continues all the way to Rønne, but pay attention to the markings on the white route because you need to take a sharp left into the Klondyke quarry. This is an idyllic piece of land, and its name reflects the 19th-century dreams of a grand stonemason project on North Bornholm. Note the small lake, peacefully hidden among the trees here.
On the other side of Klondyke, you'll come to a wide gravel road. Follow it for a few hundred metres to the right and then turn in past one of the Ringe Hills' constructed wetlands and the impressive Almeløkke quarry. Spend some time here studying the remaining facility and machinery, and the granite that contributed to the wealth of this part of the island.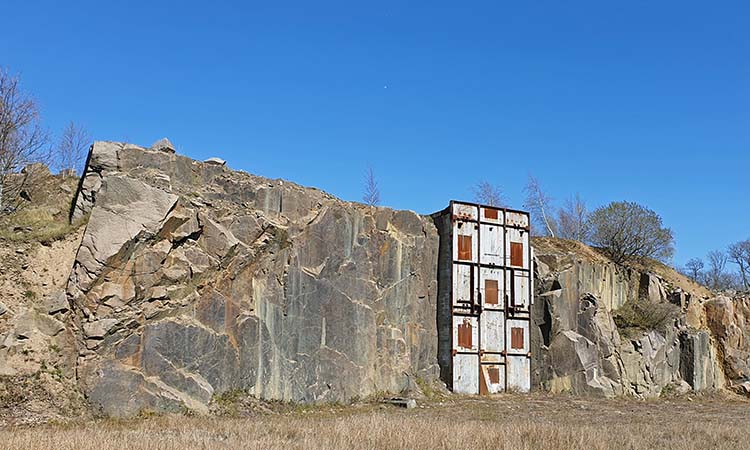 Remaining facilities of the Almeløkke quary
The last part of the trail takes you through the Ringedal rift valley. Here, the route is a narrow and winding adventure nature trail that undulates between the steep cliff walls and a multitude of fallen boulders.
Places on the route:
On this hike, you get a chance to visit the following places: