Route description
In the car park at Listed Harbour is a yellow box on a pole. This marks the start of the Listed Trail (and the box contains a leaflet of the route). The first part follows the road away from the harbour and to the left down the coastal path, which shortly after becomes a proper path across the Vaseå river.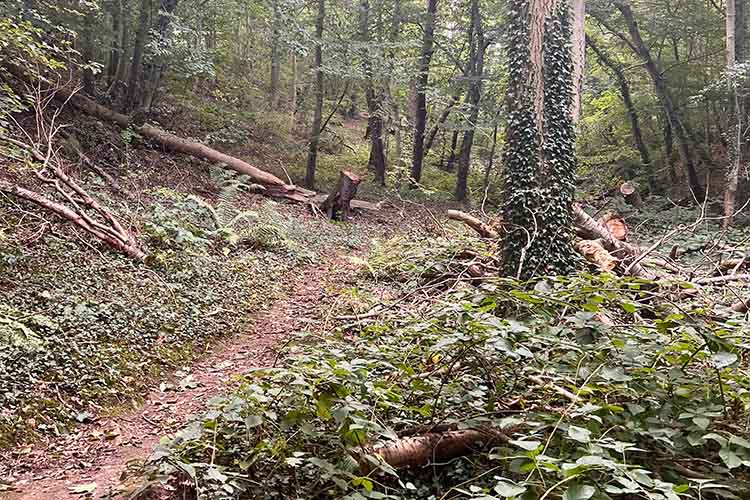 Kyststien (the island's coastal path) is also here, which continues towards Svaneke. Just after the river, however, the Trail curves away from the coastal path to the right; follow the yellow arrows across the road and into the woods on the opposite side along Vaseå river. Shortly after you pass the old waterworks, designed in 1951 by Jørn Utzon and quite unique with its hexagonal shape and long grass on the roof.
Further along the route, the path winds across the stream and up through the forest to the road and Bornholm's oldest and impressive 300-year-old oak tree.
Turn right towards Listed, then look out for the yellow arrows, because shortly after you'll turn left along a grassy path surrounded by trees and bushes, before the landscape opens up and you're walking with a view of the farmland that also makes up a large part of the island.
Take a sharp right along the paved Lillehøjvej road back towards Listed. On the way you'll pass the listed burial mound Lillehøj, from where there is a lovely view of the harbour and the sea. Follow the road for the last stretch towards the harbour and soak up the small fishing village vibe.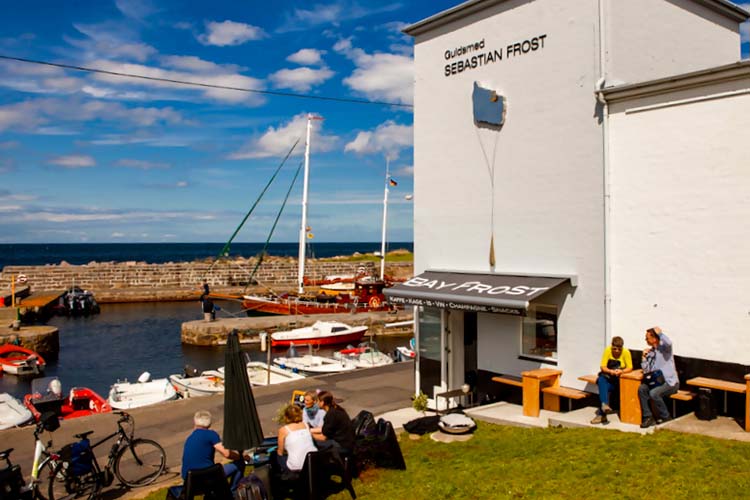 Places on the route:
On this hike, you get a chance to visit the following places: