Route description
From the car park at Echo Valley House walk down into the valley, but turn opposite the two aforementioned routes to the right along the wide gravel path. (It's just a 20-metre walk on the left to the best place to test your echo, if you want to give this a try first.)
The path crosses the valley, and then you follow the green markings to the right just before the steps up and into the woods.
Enjoy the view of the extension to Ekkodalen, Grønnevad. There are no steep slopes like in the more popular part of the Ekkodalen, but the landscape is still pretty.
The route to Hareløkkerne is mainly along wide forest roads, which are also suitable for prams, and before you know it, you'll be at the Hareløkkerne shelter site with two nice enclosed shelters.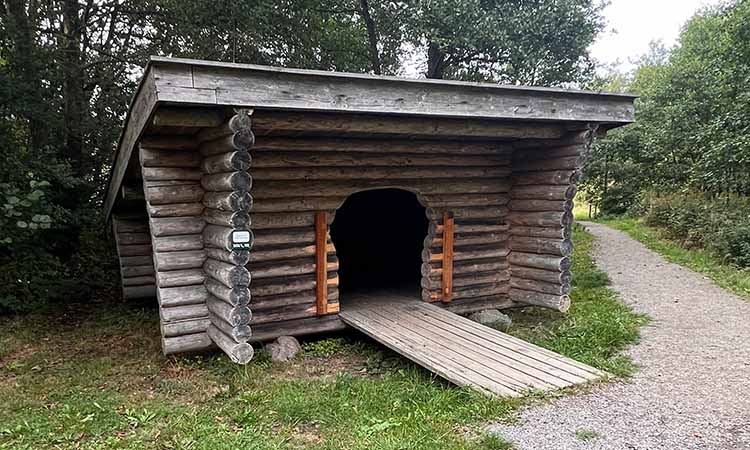 Hareløkkerne shelter site
From here, it's just a few steps to the large nature playground with all kinds of play opportunities for active children (and adults). There is also a fire hut, and for even more activity, follow the "mouse trail" behind the playground: This route is 350 metres long and involves finding the (imaginatively carved) dangerous animals that are looking for Musemark.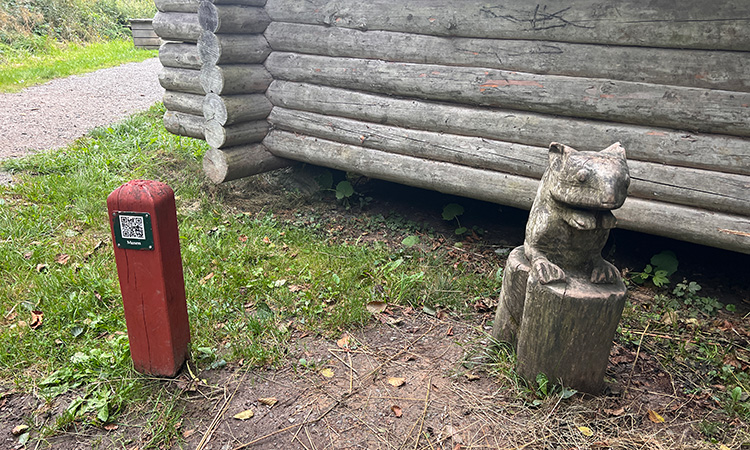 Places on the route:
On this hike, you get a chance to visit the following places: