Route description
Cross Melstedvej a few hundred metres south of the car park and enter the forest along the forest road next to Kobbeå. This is where the river has its outlet, and although there is nothing to see here now, remains have been found here of some of Bornholm's oldest settlements from the hunter stone age.
Kobbeådalen valley is one of Bornholm's many rift valleys. The river runs through the bottom of the valley, with the banks on both sides sloping steeply upwards. The southern side is particularly impressive, with tall pine trees. Many of them have fallen and criss-cross the winding river. The middle of the river is full of beautiful moss-covered rocks.
From the wide forest road, turn onto a narrow path that follows the river as it winds through the valley. You'll be walking on the north side of the river, so you won't have to brave the fallen trees, but can simply walk along the path and enjoy the sight of nature that has been allowed to grow wild.
At the end of the winding path you will come across the Stavehøl waterfall. It has a drop of just under six metres and falls over a two-metre wide rock crevice. It is not the highest on the island, but it is nevertheless impressive with its noisy drop, especially in spring when the river is full of water.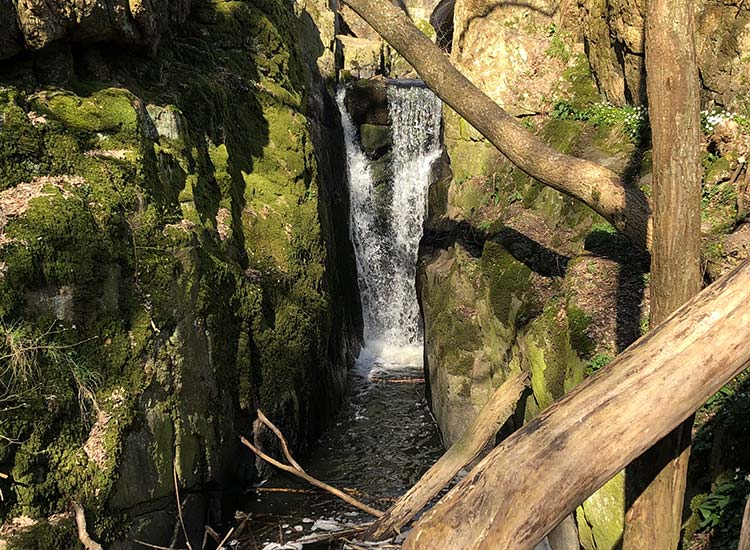 Stavehøl Waterfall
Spring is also the season when the Kobbeådalen valley is at its most beautiful, for this is when the forest bed is literally covered with ramsons and anemones, first blue, then white and yellow. A magnificent sight.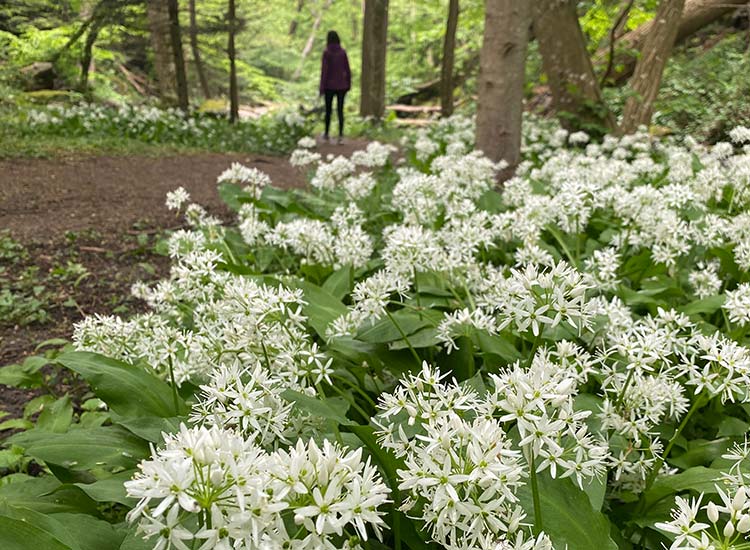 The route is not signposted, but that's not necessary – it's obvious where you have to go.
Places on the route:
On this hike, you get a chance to visit the following places: