Pure Christmas mood at the Bornholm Christmas Market  from 26th November to 19th December 2021
In November and December, the old fishing town Nexø is transformed into a veritable Christmas town and invites people from near and far to the Bornholm Christmas Market. All the inner town with small cozy shops and the whole harbor area with wooden stalls smell and glow of Christmas. You can visit the Bornholm Christmas Market every Friday to Sunday in all the 4 weekends before Christmas.
26-28 November 2021
3-5 December 2021
10-12 December 2021
17-19 December 2021
The exact opening hours will be informed later.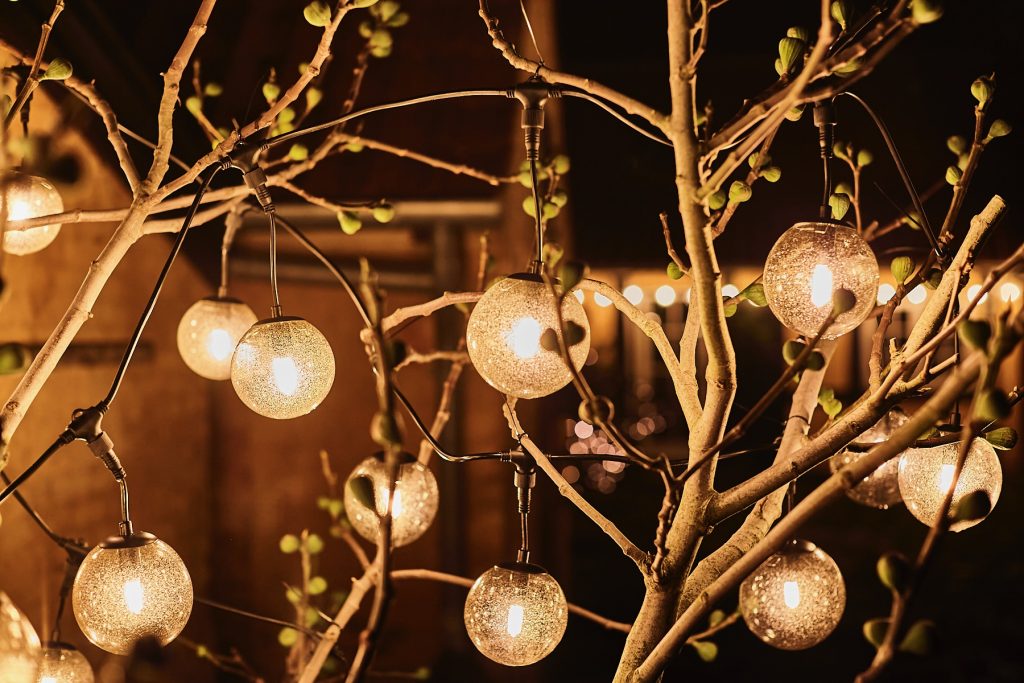 Experience Bornholm art and craftsmanship as well as handmade light chains in northern style
At the Bornholm Christmas Market, you may chat with the Bornholm craftsmen and artists selling their handmade goods in small wooden stalls. Taste, smell, and buy the delicious food which is produced on Bornholm. Also, see the beautiful handmade light chains which are designed by the Bornholm glass artist Pernille Bülow, and kept in the bright and light nordic style.
Already now you can get more inspiration on the Bornholm Christmas Market on Instagram and Facebook.
Buy your Christmas presents on a lovely long weekend on Bornholm
The Bornholm Christmas Market is the perfect place to find Christmas presents for your loved ones. We ensure a good distance between the stalls so that you can keep a good distance to each other. Come to Bornholm with the cheap ferry tickets from the Bornholmslinjen or fly here with DAT and find a cozy accomodation – then your long weekend on the winter island Bornholm will be an unforgettable experience.